HG Technology Co., Ltd.--High-speed cutting & high hard cutting series, ball nose end mills
---
HG Technology Co., Ltd. is a professional manufacturer of tungsten steel milling cutters. The company specializes in designing, and manufacturing and marketing cutting tools suitable for a wide range of industries comprising 3C (consumer electronics, communications, computers), semiconductor, medical-care equipment, aerospace, and precision molding.
To provide high-end products, the company adopts Germany-made precision five-spindle cutter grinding machines and high-quality materials, and employs advanced optical measuring instruments.
Employing imported high-end steel, HG Technology is noted its ability to provide high-quality end mill. The company's products can be divided into three major categories, including HGT, SMG, and MG series.
The company's HGT series features imported tungsten steel round stick. Its SMG series has advantages such as extra-hardness, strength, toughness, high wear-proof ability, which enables high-speed, precision cutting and processing on high-speed machines. The MG series is ideal for cutting general steel and soft materials, with excellent precision and wear-proof ability. (BS)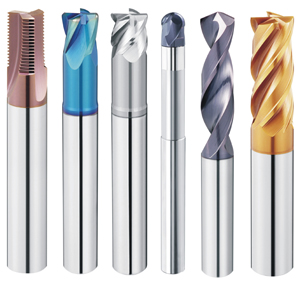 End mills produced by HG Technology.


HG Technology Co., Ltd.
Tel: 886-4-736-2725
Fax: 886-4-736-8357
E-mail: hg.tech@msa.hinet.net
service@hgt.com.tw
Website: www.hgt.com.tw