HG Technology Co., Ltd.--High-speed cutting & extra-hard cutting series, ball-nose end mills
---
HG Technology Co., Ltd., founded in 2002 in Changhua County, central Taiwan, specializes in designing, manufacturing and marketing tungsten steel milling cutters that are sold under its own "HGT" brand, claiming to be able to design specialized cutters to meet special requirements of global customers.
The company mainly offers guide, magic cutting series, ball nose end mill series, soft material cutting series, magic shank series, carbide drill series, carbide reamer series, etc., which are suitable for 3C (consumer electronics, communications, computers), semiconductor, healthcare equipment, aerospace, and precision molding sectors, with its end mill being ideal to process HRC65 molds.
This maker has always focused on developing precision, durable products to help customers boost operating efficiency, partly due to adopting German-made precision five-spindle cutter grinders and high-quality materials.
Employing imported high-end steels enable this maker to develop top quality end mills, which are available in three major categories: HGT, SMG, and MG series.
With an in-house R&D team to develop innovative products, the maker distributes its HGT-branded products in Taiwan as well as China, Southeast Asia, the U.S., Canada, Latin America, Europe, Africa, New Zealand, and Australia, with sales agents in many industrialized nations. (BS)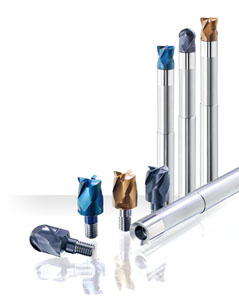 Magic shank series developed by HG Technology.


HG Technology Co., Ltd.

Tel: 886-4-736-2725
Fax: 886-4-736-8357
E-mail: hg.tech@msa.hinet.net
Website: www.hgt.com.tw; www.hgt-endmills.com